"I will always put the
customer first and
treat them with respect."
"Give me orders or Give me death."
Yes, the above is my take on the famous "Give me liberty or give me death!" quote attributed to Patrick Henry. For me that phrase hung on a sign in my office and was a daily visual reinforcement that played off my drive to go out and get orders when I was in sales. 
Before I got my shot selling press parts I worked at a knife manufacturing company in Erlanger, Kentucky. I was responsible for making sure all of our knives, slitters and other parts made it to our customers in perfect condition. It was great on-the-job experience as I got to know Paper Knives, Slitters, Anvils to Shear Blade and Chipper Knives. My respect for those blades allowed me to move on to a sales position after 5 years without so much as a small cut.
This is where the sign above came into being. The manager of the web press parts division recognized my drive and understanding of the product line and moved me to sales. I was young and hungry and quickly learned on my feet about each part and how it functioned in each machine. Since the company was Germany based it meant that the parts and its approach to business were precision focused. It was great learning from and sitting in meetings with top executives from Man Roland and KBA. One key achievement/learning was reducing paper dust in folders to give the customer a better product while most importantly reducing costs in the long run.
That brings us to this year where I will be hanging a new sign – Triple Crown Press Parts. I've spent over 21 years building industry experience and working with some wonderful people along the way. It's just the right time to start this business. Even my wife Jennifer agrees. I will always put the customer first and treat them with respect and in the same manner I would want to be treated. That means delivering a quality product on time and at a great price.
So, by now you've probably guessed that the Triple Crown stands for Great Service, Great Quality at a Great Price. It's also a nod to my favorite race horse Secretariat, winner of the triple crown of thoroughbred racing in 1973.
Give me, Darin Daniel a call today at 937-625-1011. You'll be treated like a champion.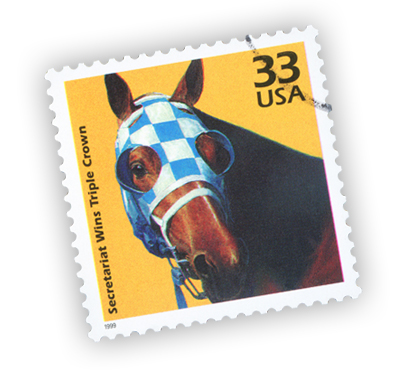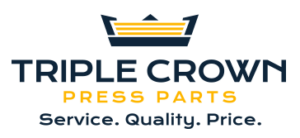 TRIPLE CROWN PRESS PARTS
19 McJunkin Road | Blanchester | OH 45107
Office: 937-625-1011 | Cell: 513-773-6111
Email: [email protected]
© Copyright 2020 Triple Crown Press Parts